Commercial and fire safing insulation
Insulation provides a thermal barrier for optimal energy efficiency, and may also be used for sound control.
Insulation comes in a variety of forms - fiberglass bat and board, rock wool (mineral), and spray foam. OBS works with the client's architect to ensure that the correct insulation product is specified for the job. Our experienced installers and commitment to quality workmanship ensure that the job is done right the first time.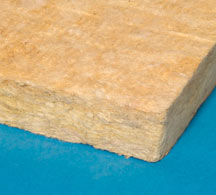 Fire-stopping insulation, also known as safing, is an integral part of a fire containment system in a building's design.
Safing insulation is typicall used in curtain wall and perimeter containment assemblies. It is non-combustible, doesn't corrode or mildew, and is impervious to insects and rodents. It is specified by hour-rating.